As the modern workplaces provide more and more non-stationary jobs, virtual teams and business meetings are getting widely popular.
Like face-to-face meetings, online meetings require pre-planning and organization to run successfully.
Get the absolute best out of your online meetings!
The following tips will help make any online meeting more interactive, productive, and effective.
Schedule like a pro
Choose the right tool
Prepare the tech
Be Human
Include everyone – enhancing accessibility
Keep participants in the loop
1. Schedule like a pro
When working with international partners and teams possibly from overseas, your working hours are likely to be different from theirs. Therefore, make sure to consider time zones when looking for a suitable time for your meeting. When setting up an online meeting in your Outlook or Teams calendar, take colleagues' availability into account to avoid conflict.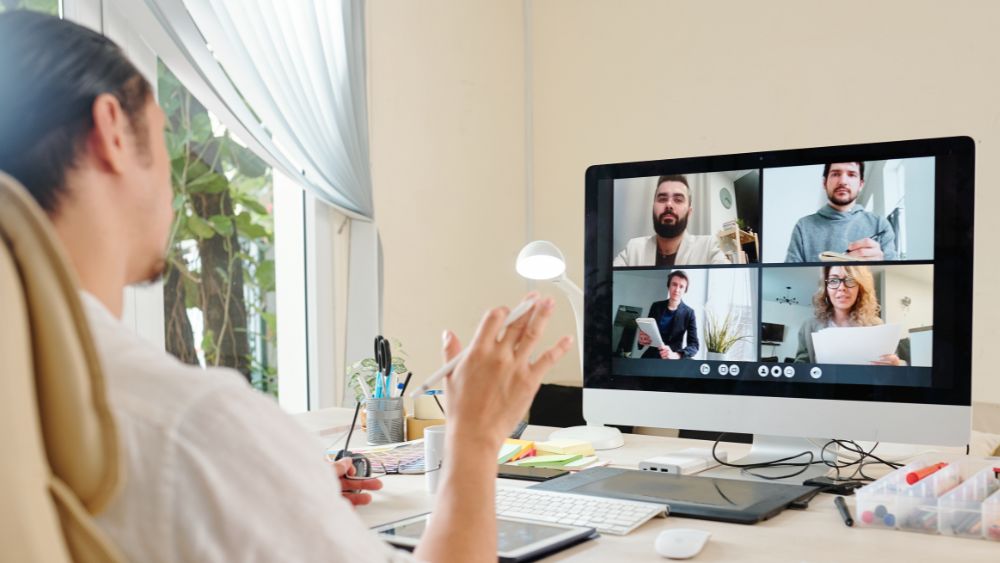 2. Choose the right tool
If you're organizing an online meeting with internal and external partners, it's recommended to use a popular video conferencing platform.
You have several options, here are a few:
3. Prepare the tech
It's advisable to always check your internet connection, test your camera, headphones, and microphone before you start any online meeting. If you're leading a remote meeting from the office, make sure the projector or any other tool you're using works. If you're joining the meeting from home, it's a good idea to set a modest background before the meeting or to obscure the view behind you.
4. Be Human
There's a human side to online presentations too. If you are presenting, looking directly at the camera and most commonly with a smile is highly effective for engaging with the audience.
Adjust your camera so your head takes up one-third of your screen makes for a more professional presentation and allows hand gestures to be visible on screen. Presentations with visual aids help participants to understand the presentation more easily, while making it more interesting and illustrative. So, consider a slide deck inclusive of images that elicit a visceral response or data that makes your message pop.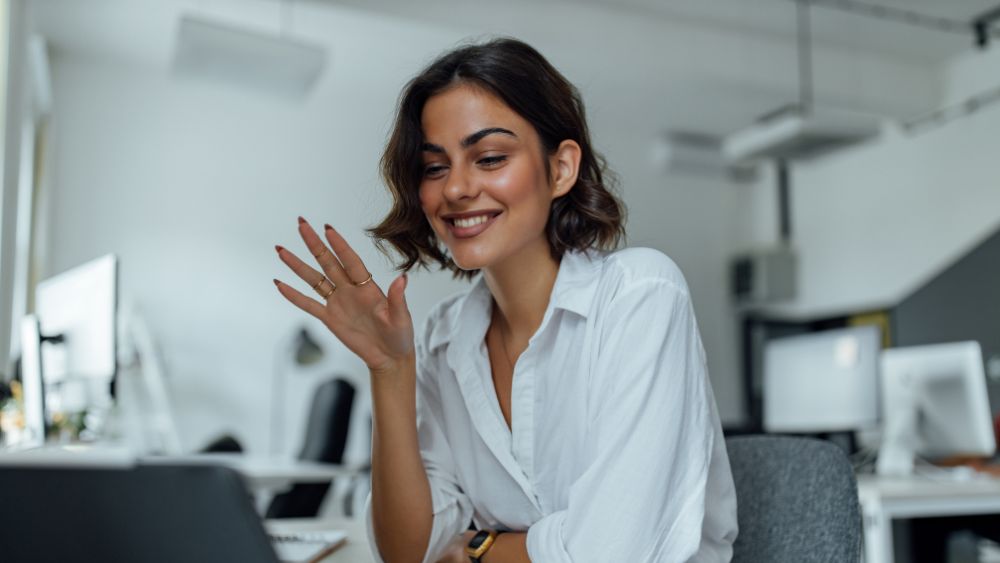 5. Include everyone – enhancing accessibility
Find tools that ensure accessibility for participants who are deaf or hard of hearing. Live captioning the meetings and presentations with a speech to text solution promotes accessibility and strengthens the message to understand better.
6. Keep participants in the loop
When the online meeting ends, there is still things to do. The most effective way to make sure that important details of the discussed agenda are not to be forgotten or lost is forwarding the slideshow to the participants via e-mail among the meeting notes.
What is the fastest way to create meeting notes? – you may ask. The most efficient way of creating meeting notes is to transcribe the meeting recording by a speech to text tool, like the Alrite speech recognition app that generates highly accurate text in minutes.
Pro tip: You can use the Alrite app's Record function to transcribe personal meetings, also incorporate it into your agile project management processes.
Register to the Alrite speech recognition app and try it for free. Let AI take your time-consuming typing tasks.