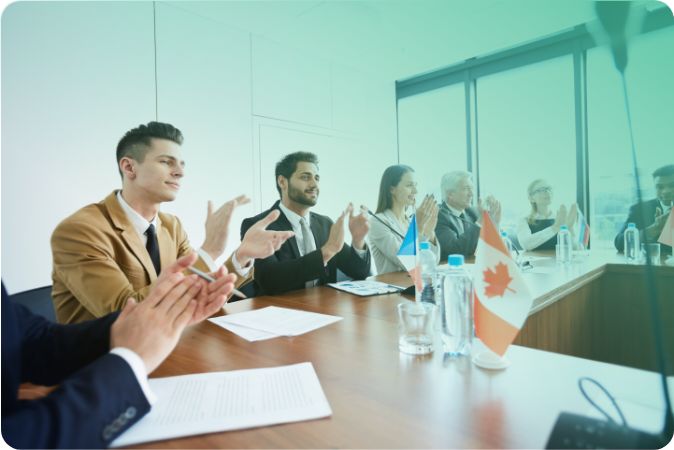 Use speech to text to reduce administrative paperwork
Transcribe Meeting Minutes automatically
Recordings of general meetings can be converted to text with up to 90-95% accuracy in seconds. The system helps municipalities and mayors' offices to produce meeting notes, replacing time-consuming typing. The Alrite speech transcription application converts what is said at meetings and events into text in a fraction of the time.
The Alrite speech transcription application can process pre-recorded audio and video recordings or online media, and also direct dictation. Once recorded, the system produces a transparently segmented, punctuated, speech-marked transcript in minutes or less.
The automatic transcript of the recording can be easily corrected using the interface's editor, and can be downloaded in Word-compatible .docx format with a single click. You can also save the document as plain text or with timestamps by each paragraph.