Alrite – Automatic Transcription and Captions for Digital Accessibility
The Alrite speech to text application significantly enhances digital accessibility by providing automatic transcription and captioning services. This technology plays a crucial role in making digital content more accessible to individuals with hearing impairments, as well as those who prefer or require text-based information.
With automatic transcription, the Alrite application converts spoken language into written text by processing recorded or dictated audio, making it a highly recommended app for hearing impaired individuals. All you need is your smart mobile device, and the Alrite app which is available on both iOS and Android devices.
This feature allows individuals who are deaf or hard of hearing to access and understand audio and video content that would otherwise be inaccessible to them. By providing accurate and timely transcriptions, Alrite enables people with hearing disabilities to participate fully in various digital and offline experiences, including online and offline lectures, webinars, podcasts, videos, and more.
In addition to transcription, Alrite also offers automatic captioning services. Captions display the spoken dialogue as text in real-time or as synchronized captions for pre-recorded content. This feature benefits not only individuals with hearing impairments but also those who may be in environments where audio cannot be played, or for whom English might be a second language. Captions improve comprehension and allow users to follow along with the content more effectively.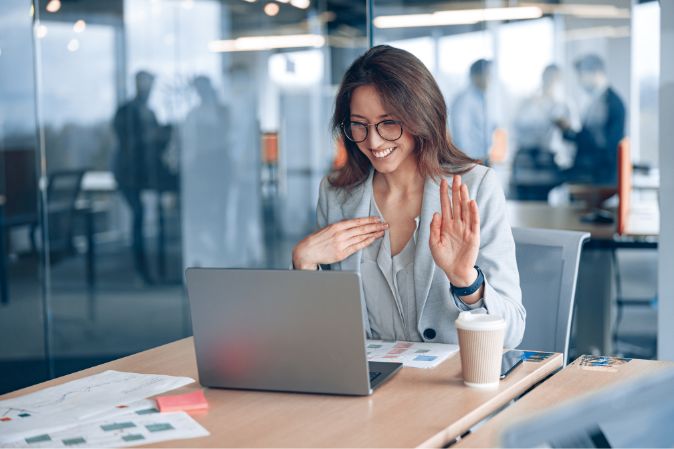 By automating the transcription and captioning process, Alrite eliminates the need for manual labor, reducing the time and cost associated with creating accessible content. This makes it easier to ensure materials are inclusive and comply with accessibility standards for the following experts:
Content creators: To increase not only social media accessibility, but internet accessibility overall, reaching wider audiences, and creating more inclusive content.
Educators: To provide real-time subtitles not only for the deaf and hard of hearing, but also for those who have another native language, or who suffer from mental disabilities, such as ADHD, automatically creating a written transcript of the lecture, making it available for everyone. Students would also be able to use these transcripts as smart notes, since they can search for the most important terms and keywords between multiple files as well.
Businesses: Whenever organizations hold meeting internally or externally, it is of utmost importance to include those colleagues and individuals, who have hearing impairments, or simply who are absent, making the content of the meeting accessible to them also.
It's clear as the sky that increasing digital accessibility opens up so many opportunities, and increases the offline and digital experience for so many people. While the main goal is to make any form of content accessible to people with disabilities, it's easy to see how this technology can improve all people's experience in so many fields. Overall, Alrite's automatic transcription and captioning capabilities contribute significantly to digital and content accessibility, breaking down barriers and providing equal access to information and experiences for all individuals.