Artificial intelligence is a perfect companion if someone wants to increase their productivity not only at work, but in their private lives as well.
With Alrite, you can convert your speech into text in minutes, getting a result you didn't know it even existed. Its voice recognition engine is so advanced, it can produce transcripts with 95% accuracy. Moreover, Alrite does so in 5 different languages: English, German, French, Spanish, and Hungarian.
Top 5 reasons behind converting speech into text with AI easily
Make your work more effective
Gain more viewers for your videos
Boost your educational performance
Account for people with disabilities
Make your audience more engaged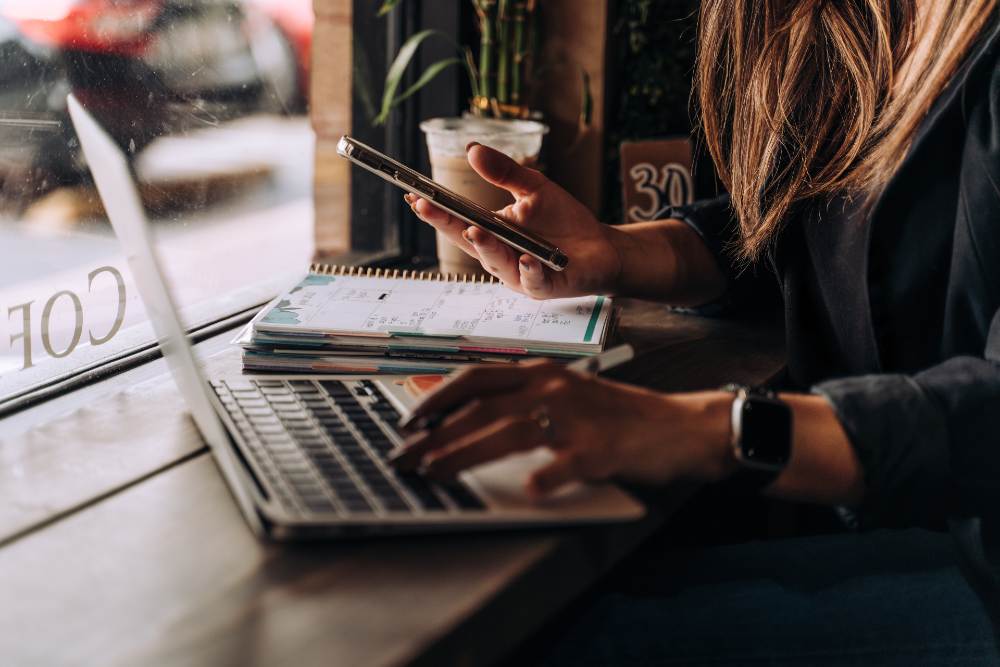 How to make your work more effective with an AI-implemented voice recognition engine?
When it comes to Alrite, boosting your productivity is fairly simple. You can convert your speech into text in just a few clicks! Whether it is an interview you recorded, or an important meeting, Alrite's speech recognition has got you covered.
It can differentiate the speakers, making the transcript easier to understand even for those who weren't there.
The conversion from speech into text is done really fast with Alrite. Like, really. For instance, converting a 1-hour long audio file or speech into text is done in 2 minutes! What else do you wish for if you want to boost your productivity?
As mentioned previously, the Alrite speech recognition engine works with 95% accuracy. What about the rest 5%? Well, the voice recognition app also highlights those words or phrases, which it transcribed with low-confidence level. Meaning you can instantly edit the transcript in the app, to achieve a 100% accurate text converted from speech!
After your work is done, you can share the transcript from the Alrite app via a URL even for those who are not subscribed. Making your whole work more inclusive!
If you are looking for a specific conversation, but don't know in which recording it occurred, you can also rely on the voice recognition app.
All you have to do is type some relevant keywords in the search bar, because in the speech into text app, you can search for important phrases between the files as well, not just within one file, saving you a lot of time.
Finally, for offline use, you can export your converted text in .docx or other frequently used formats, making it available for everyone. Thank the Alrite speech recognition AI later!
Speech into text in hybrid and remote work
As COVID-19 took a big chunk of our lives back in 2020, most companies had to adjust to it. Hybrid and full-time home-office work became a thing, proving that it is possible to work from home just as efficiently as in the office.
At the same time, why not consider boosting the efficiency even more of every workflow by converting speech into text? With the emergence of voice recognition AI, now you can easily make transcripts from online meetings.
You can also convert speech into text anytime on your phone as well! Since it has a built-in microphone, you can easily record business meetings or important conversations in-person, making a transcript that can be beneficial for you and others later!
Also, voice recognition AI accounts for online meetings as well. Whether it occurred on Microsoft Teams, Zoom, or Slack, the solution offered by Alrite is simple and fast. Just upload the voice/video recording to the speech recognition app, and the transcript will be ready for you in seconds or minutes.
With this feature, it becomes much easier to track the flow of information! Alrite offers multiple solutions regarding voice recognition for companies as well, make sure not to miss out on them!
Automatic translation for foreign colleagues and stakeholders
Since Alrite gives a comprehensive solution for converting speech into text, it offers more than only transcription. You can instantly translate your text into 3 different languages:
This feature is essential if you don't want any of your stakeholders to miss out on any important piece of information ever. By transforming speech into text with voice recognition AI, it's all automated and very easily achievable.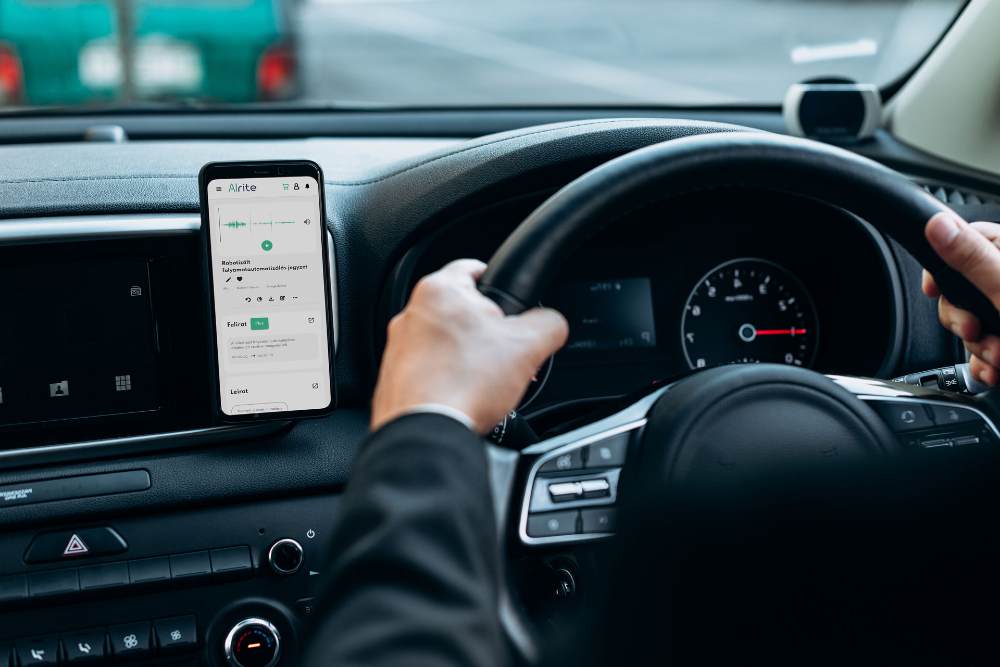 How to gain more views for your videos with AI?
With the help of AI, now you can also convert your own speech into text in real time! You can check out this feature of the Alrite voice recognition AI on live TV footage.
It is statistically proven that you can gain more viewers for your videos if you caption them. Also, it is more likely they will stay engaged with your video for a longer time.
With the Alrite speech recognition app, you can not only convert your speech into text, but you can also generate subtitles for your videos on Facebook, YouTube, TikTok, Instagram, and other social media platforms!
Generating subtitles for your videos automatically means you can get an instant boost on your views. How so?
Reach wider audiences
Make your content more inclusive
Enjoy higher engagement rate
Get more shares on your videos
You don't have to invest time and energy on subtitles
Put more focus on the quality of your content
Read our blog that details all the benefits you can easily get with Alrite's speech recognition AI regarding online video creating. Automatically turn your speech into text and generate subtitles for your videos now!
Boosting your educational performance by converting into text
It doesn't matter if you're an educator or student. Alrite's speech recognition is useful both ways!
According to the Oregon State University's findings:
"98.6 percent of students who use captions say captions are helpful, with 75 percent of them noting that they use captions as a learning aid in face-to-face and online classrooms. For video transcripts, students referenced the tool as a learning aid 85 percent of the time."
Moreover, if you're a lecturer, you can improve the performance and engagement rate of your students!
Alrite will make your lectures and lessons more understandable, clearing a path for your students to make better notes and to score higher on tests.
Now it really shows what one can achieve with speech recognition AI and converting speech into text, doesn't it?
Helping those who have disabilities with voice recognition AI
If you're an online content creator, it is essential to include as many people as possible. By converting your speech into text, and then automatically subtitling your content, it's easily achievable. But we already discussed how Alrite can help you regarding this issue.
Therefore, it's important to highlight other benefits of voice recognition AI. With Alrite, it's also possible to make your workplace or your private life more accessible and inclusive!
Alrite's speech recognition AI can transcribe real time conversations, as well as meetings, and much more.
There is no limit to Alrite's features. With them, it's easier than ever to make everyone's life easier and accessible.
Also, you can try the speech recognition AI today for free! If you are satisfied, make sure to consider the other packages we can offer, so you can add or burn subtitles onto your videos, and much more!
Transforming your speech into text makes your audience more engaged
As previously discussed, voice recognition AI makes it more probable that your audience will watch your video until the end, staying engaged the whole time. But it can be useful in other circumstances as well.
Imagine you are speaking in front of the public. It's a bit noisy, there's a lot of people in front of you. You want to make sure that whenever you ask a question or say something humorous, your audience will react accordingly. Naturally, if they cannot understand everything you say, it becomes problematic.
For this issue, Alrite also provides a solution. You can transcribe your speech real time. You can even put the generated subtitles on your slides if you want!
Our speech recognition AI can offer any kind of tailor-made solution that you or your company needs.
This way, you never have to worry about your audience, since automatically turning your speech into text provides an extensive solution. Make your life easier with speech recognition now!
Speech into text with voice recognition AI
As technology develops more and more around us, it is essential not to miss out on new trends and discoveries. Alrite offers a comprehensive solution by not just converting our speech into text, but many more. Our voice recognition AI is a perfect solution for boosting your productivity in your professional and private life as well, why not try it out? Alrite is available for iOS, Android, and on the most popular web browsers as well. Register now!
Converting speech into text has never been simpler. Make sure not to miss out on the emergence of voice recognition AI and boost your everyday productivity. Alrite, it's time to try it today!